Residential DOOH Advertising
DOOH is a type of advertising that uses digital technology to display messages and content in public places. The Full form of DOOH Advertising is Digital Out Of Home Advertising. DOOH advertising has grown in popularity in recent years as more and more businesses look for ways to reach their target audiences in new and innovative ways. One of the biggest advantages of DOOH advertising is that it can be highly targeted and customized to reach specific audiences.
Residential DOOH:
As technology advances, so does how we consume information and advertising. We now have access to various home digital screens, including our televisions, laptops, tablets, and smartphones. This change has dramatically impacted the advertising industry, as companies can now target ads specifically to individuals based on their viewing habits.
Digital screens are becoming increasingly popular in residential settings as a means of advertising. They offer several advantages over traditional advertising methods, including targeting specific demographics, changing the message quickly and easily, and tracking results.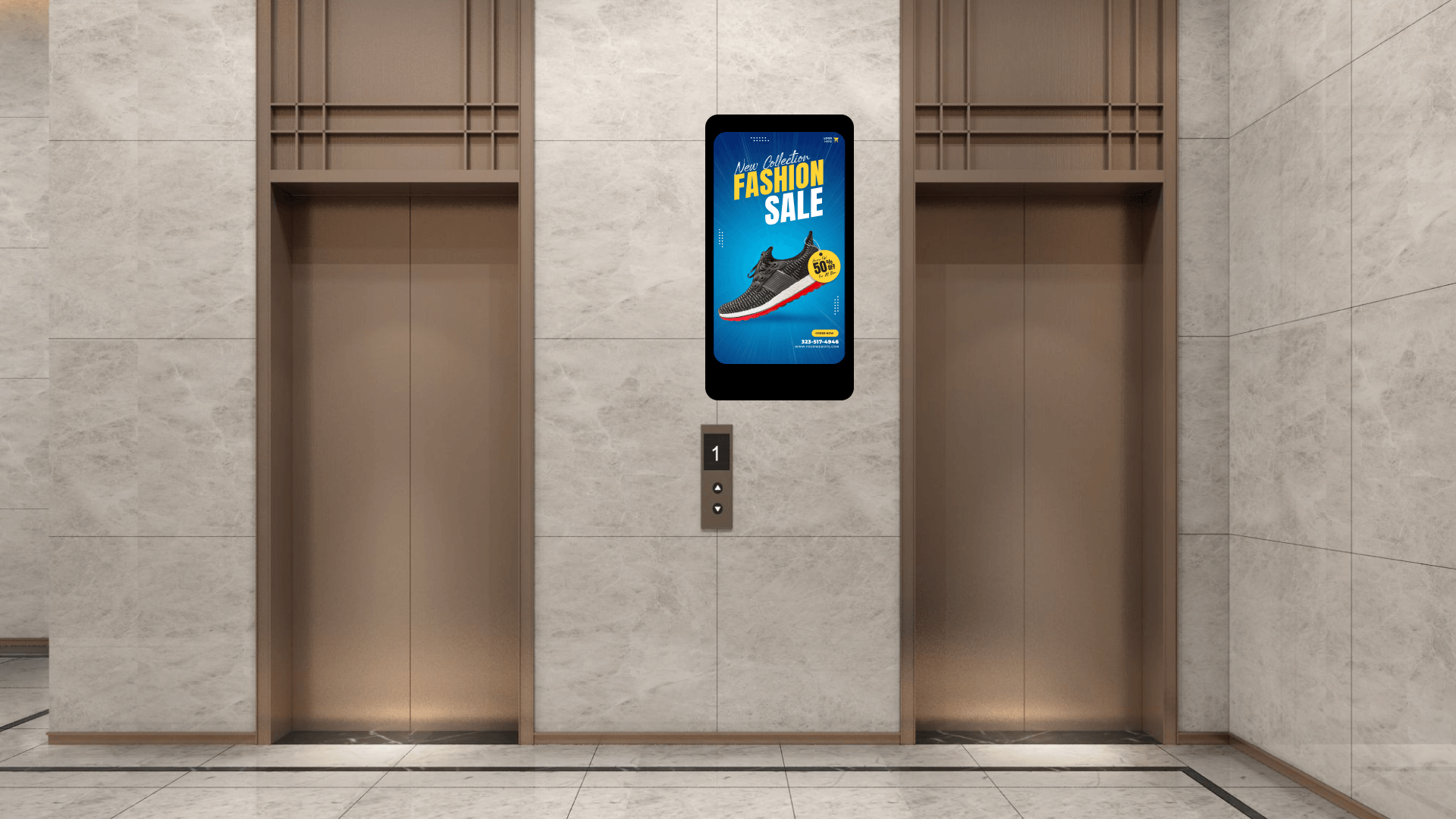 There are several advantages to using digital screens for advertising, which include the following:
1. Increased flexibility
With digital screens, you can quickly and easily change your adverts to reflect seasonal promotions, special offers or changes in your product range. This is much more difficult and expensive to do with traditional forms of advertising, such as print advertising
2. Greater reach
Digital screens can be seen by a large number of people who are living in gated Communities. This means that you can reach a wider audience with your advertising than you would with other forms of advertising.
3. Greater impact
Digital screens are eye-catching and attention-grabbing, which means that your advertising will have a greater impact on those who see it. This is particularly important if you are trying to reach a younger audience.
4. More Engaging
They can capture attention more easily with Ads with bright colors and moving images. They also offer more opportunities for interactivity, which can further engage viewers.
If you're looking for a new and innovative way to advertise, Contact DOOH Advertising Company today and reach your targeted audience. Foxy Advertising is the best Residential Digital Screens Service Provider in Visakhapatnam.