Traffic Booth Advertising
Traffic booth advertising is a form of out-of-home advertising that involves placing ads in traffic booths. These ads are usually large and highly visible, making them hard to miss. Traffic booth advertising is an excellent way to reach drivers and pedestrians, as well as people who are waiting at traffic lights.
Traffic Booths are placed near Intersection Junctions of high traffic areas and it has 3-dimensional structures at the top. It is a cubical surface with 4 faces, the advertisement on this 4 faces can be seen by drivers from all 4 directions. The Ad is placed on a higher stand which can be visible to people from a longer distance.Thus, it creates a high brand awareness of your business in high traffic areas.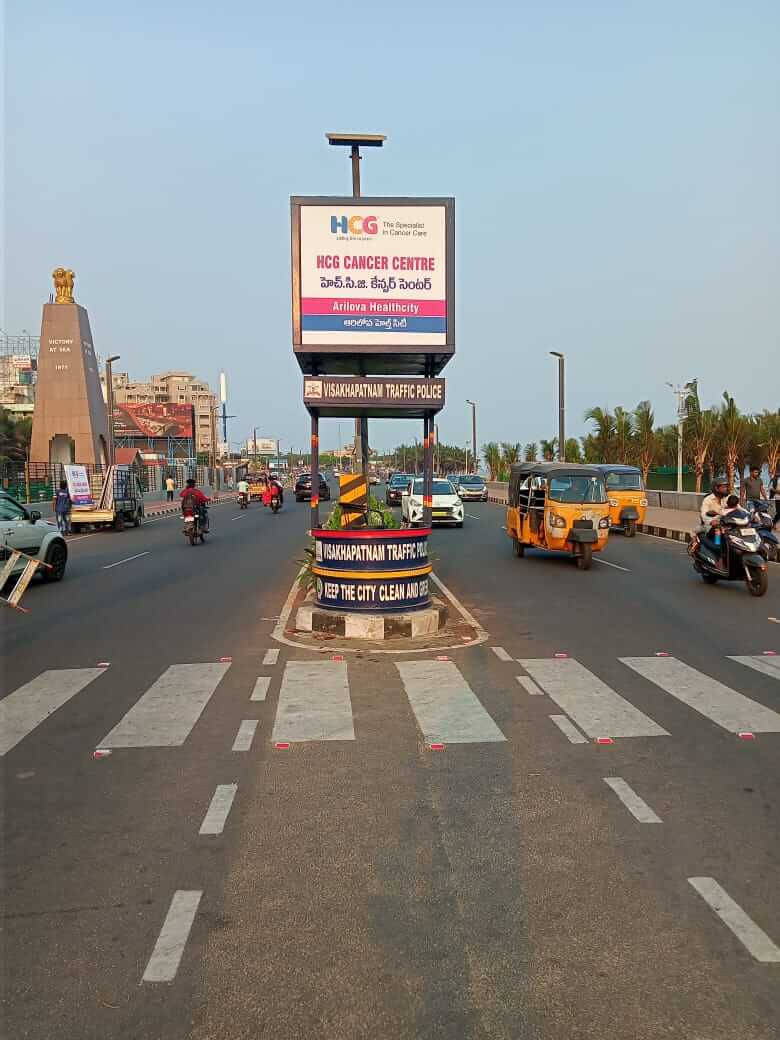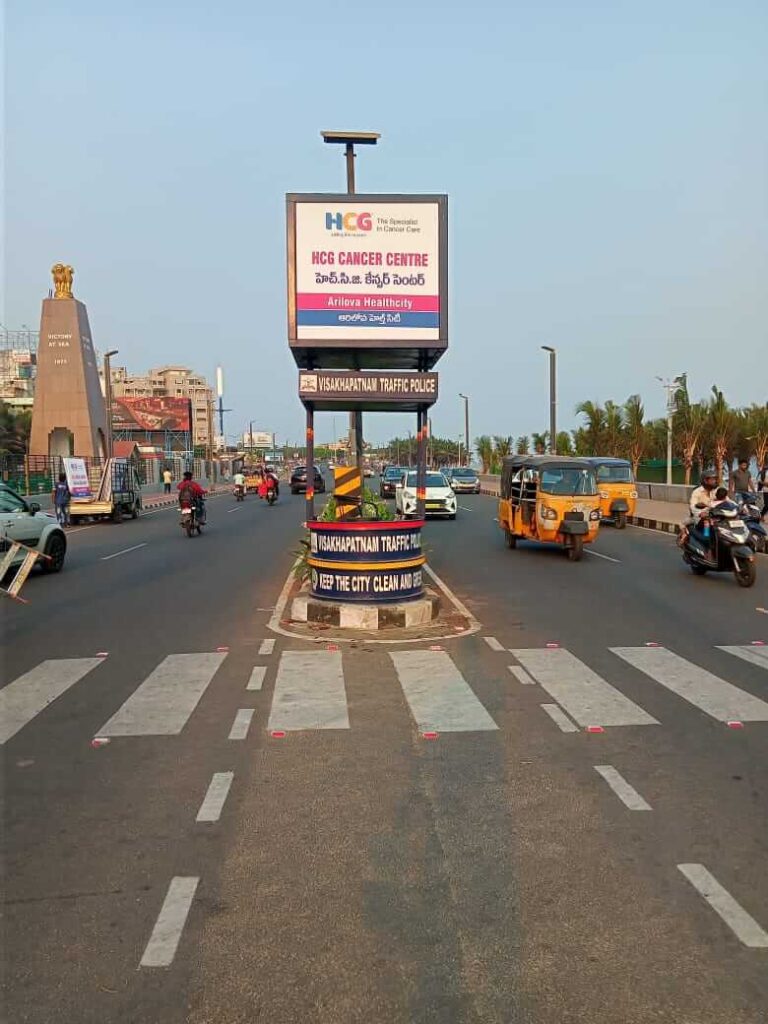 Benefits of Traffic Booths Advertising
High Reach:
Reach is very important for any business to get more customers; higher reach gives the higher brand awareness. Advertising on Traffic Booths at more traffic areas gives reach to large amount of people in short amount of time. This helps to target audiences belonging from lower class to upper class society.
Affordable:
The Return on investment is the factor to be considered while choosing an advertisement platform. With High Visibility of advertisement to large group of audiences Traffic Booth Advertising makes a cost effective platform for advertisement.
High Conversion Rate:
The Increase in frequency of watching the ad from the same person builds trust on the brand and turns them into customers. Since the ads are placed in Road Centers they can be seen by the people passing near the traffic booths.
If you're looking for a cost-effective way to market your business, traffic booth advertising is a great option. Foxy Advertising is providing the best Traffic Booth Advertising services in Visakhapatnam.